My Blog
Posts for tag: veneers
By Ruvo Dental Practice
August 30, 2020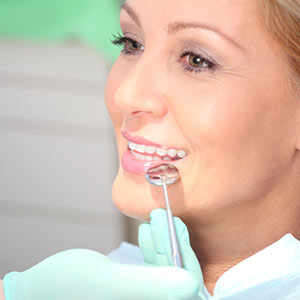 With its life-like color and texture, dental porcelain can restore a smile marred by decayed or damaged teeth. This durable ceramic material not only matches the varieties of individual tooth colors and hues, its translucence mimics the appearance of natural teeth. But perhaps its greatest benefit is its adaptability for use in a number of different applications, particularly veneers and crowns.
Veneers are thin layers of dental porcelain laminated together and permanently bonded to cover the visible outer side of a tooth to improve its appearance. Crowns, on the other hand, are "caps" of dental porcelain designed to completely cover a defective tooth.
Veneers and crowns share a number of similarities. Both can alter the color and shape of teeth, although crowns are used when more extensive tooth structure has been damaged. They're also "irreversible," meaning the tooth must be altered in such a way that it will always require a veneer or crown, though on some occasions a veneer can require no removal of tooth structure and can be reversible.
They do, however, have some differences as to the type of situation they address. Veneers are generally used where the affected teeth have a poor appearance (chipped, malformed or stained, for example) but are still structurally healthy. And although they do generally require some removal of tooth enamel to accommodate them (to minimize a "bulky" appearance), the reduction is much less than for a crown.
Crowns, on the other hand, restore teeth that have lost significant structure from disease, injury, stress-related grinding habits or the wearing effects of aging. Since they must contain enough mass to stand up to the normal biting forces a tooth must endure, a significant amount of the original tooth structure must be removed to accommodate them.
Which application we use will depend upon a thorough examination of your teeth. Once we've determined their condition and what you need, we can then recommend the best application for your situation. But regardless of whether we install a veneer or crown, using dental porcelain can help achieve an end result that's truly life-changing — a new, younger-looking smile.
If you would like more information on dental porcelain restorations, please contact us or schedule an appointment for a consultation. You can also learn more about this topic by reading the Dear Doctor magazine article "Porcelain Crowns & Veneers."
By Ruvo Dental Practice
April 12, 2020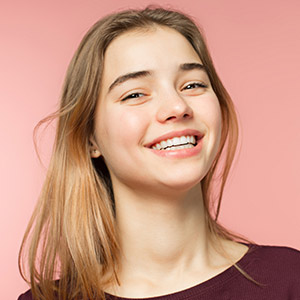 Just like adults, teenagers experience chipped, stained or disfigured teeth. And during a life stage where issues with appearance can be acutely painful, these defects call out for a solution.
And, there is one: porcelain veneers. These thin wafers of custom-made porcelain are bonded to the front of teeth to cover dental flaws. They're one of the least invasive—and most affordable—methods for smile enhancement.
There is one caveat, though: The affected teeth will most likely need alteration. Veneers can look bulky when bonded directly to teeth, so we compensate for this by removing some of the surface enamel. This changes the tooth permanently, to the point that it will always require a veneer or some other form of restoration.
But although this may be a minor issue for an adult, it could pose a problem for a teenager. That's because the pulp, the innermost layer of a tooth containing nerves and blood vessels, is larger in a younger adolescent tooth than in an older adult tooth. Because of its size, it's closer to the tooth's surface. During enamel reduction for veneers on a young tooth, this could lead to inadvertent nerve damage. If that happens, the tooth may need a root canal treatment to preserve it.
If the adolescent tooth needing a "facelift" has already been root canaled or sustained significant structural damage, then altering it for veneers may not be too concerning. Likewise, if the teeth are smaller than normal, the bulkiness of a veneer may actually improve appearance and not require alteration. We'll need to examine a young patient first before making any recommendations.
There are also alternatives to veneers for improving smile appearance. Enamel staining could be enhanced temporarily with teeth whitening. Small chips can be repaired with bonded dental material, or in skilled hands be used to "build" a veneer one layer at a time with no enamel reduction. Although not as durable as regular veneers, these bonding techniques could buy time until the tooth is more mature for veneers.
Whichever path we take, there are effective ways to transform a teenager's flawed tooth. And that can make for an even better smile.
If you would like more information on dental restorations for teenagers, please contact us or schedule an appointment for a consultation. You can also learn more about this topic by reading the Dear Doctor magazine article "Veneers for Teenagers."
By Ruvo Dental Practice
May 22, 2018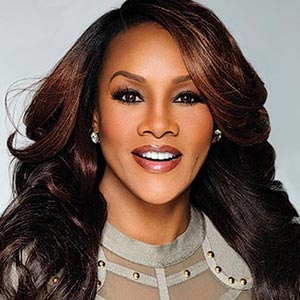 What's an actor's most important feature? According to Vivica A. Fox, whose most recent big-screen role was in Independence Day: Resurgence, it's what you see right up front.
"On screen, your smile and your eyes are the most inviting things that bring the audience in" she said. "Especially if you play the hot chick."
But like lots of people, Vivica reached a point where she felt her smile needed a little help in order to look its best. That's when she turned to a popular cosmetic dental treatment.
"I got veneers years ago," Ms. Fox told Dear Doctor magazine in a recent interview, "just because I had some gapping that probably only I noticed."
What exactly are dental veneers? Essentially, they are thin shells of lustrous porcelain that are permanently attached to the front surfaces of the teeth. Tough, lifelike and stain-resistant, they can cover up a number of defects in your smile — including stains, chips, cracks, and even minor spacing irregularities like the ones Vivica had.
Veneers have become the treatment of choice for Hollywood celebs — and lots of regular folks too — for many reasons. Unlike some treatments that can take many months, it takes just a few appointments to have veneers placed on your teeth. Because they are custom made just for you, they allow you to decide how bright you want your smile to be: anywhere from a natural pearly hue to a brilliant "Hollywood white." Best of all, they are easy to maintain, and can last for many years with only routine care.
To place traditional veneers, it's necessary to prepare the tooth by removing a small amount (a millimeter or two) of its enamel surface. This keeps it from feeling too big — but it also means the treatment can't be reversed, so once you get veneers, you'll always have them. In certain situations, "no-prep" or minimal-prep veneers, which require little or no removal of tooth enamel, may be an option for some people.
Veneers aren't the only way to create a better smile: Teeth whitening, crowns or orthodontic work may also be an alternative. But for many, veneers are the preferred option. What does Vivica think of hers?
"I love my veneers!" she declared, noting that they have held up well for over a decade.
For more information about veneers, please contact us or schedule an appointment for a consultation.